Are you preparing your Christmas gifts for this year yet? Have you got any fancy ideas?
Are you planning on buying or handmade most of them?
Do you follow the rule recycle, reuse, upcycle or repurpose?
so that you can find (and MAKE) the perfect gift for your neighbor, brother, mother, sister, you name it!
Έχετε ξεκινήσει τα ετοιμάζετε τα Χριστουγεννιάτικα δώρα σας για φέτος; Έχετε τίποτα καλές ιδέες;
Σκοπεύετε να τα αγοράσετε ή να τα φτιάξετε;
Ακολουθείτε τον κανόνα του ανακυκλώνω, επαναχρησιμοποιώ, μεταποιώ;
Λοιπόν, αυτή η λίστα από 101 Οικολογικά Χειροποίητα Δώρα υπόσχεται να σας δώσει όλη την έμπνευση που χρειάζεστε για να βρείτε (και να
ΦΤΙΑΞΕΤΕ
) το τέλειο δώρο για τον γείτονα, τον αδερφό, τη μητέρα, την αδερφή σας, όποιον άλλον θέλετε!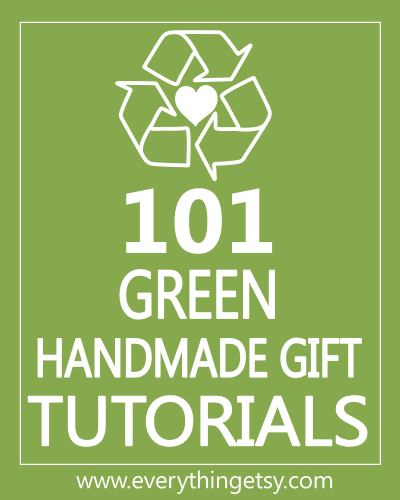 Why spend a lot of money and energy on your gifts
this year when you can go green?
Γιατί να ξοδέψετε πολλά χρήματα και ενέργεια για τα δώρα σας
φέτος όταν μπορείτε να το κάνετε οικολογικά;
Note:
DON'T FORGET
to add your
BLOG ADDRESS
too when you leave a comment.
ΜΗΝ ΞΕΧΝΑΤΕ
να προσθέτετε και την
ΔΙΕΥΘΥΝΣΗ ΤΟΥ BLOG ΣΑΣ
όταν αφήνετε το σχόλιό σας.